Today we are going to see what is redundancy unit and why that component has used in the industry.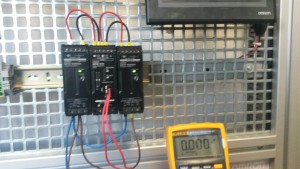 Redundancy unit is used for Back-up applications in other words that component provide additional protection against failures of 24-V DC power supply. Power supplies decoupled in redundancy unit , thanks to the this specification if one unit fails system automatically switch to other unit.
When the fail occur in one unit , redundancy unit will be send signal via contact and LED where it is located on the redundancy unit.
As you can see from Picture-2 , we are implementing our application with S8VK-R10 redundancy unit product which is belong to Omron Industrial Automation Company.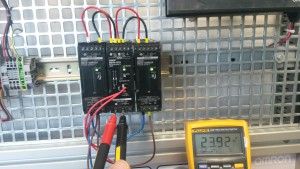 I wired the connections with two amount of S8VK-G06024 24-V Power supply according to wiring scheme which i get from S8VK-R unit's data sheet(Picture-3)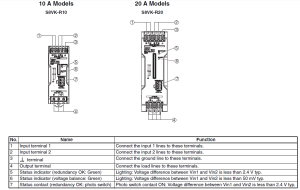 Working functions can be seen from Picture 4 clearly.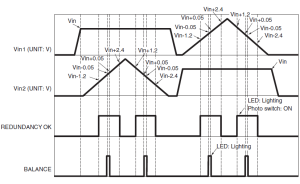 Redundancy OK signal and Led will turn ON when the input voltage difference is 2.4V typ or less.
Balance LED will light up when the input voltage difference is 50 mV typ or less. The life time as a power supply system will be more than twice comparing when there is only one power supply.
Power Boost Function
This function is possible when used in combination with S8VK-G (AllModels)
Power Boost is a function that can output the temporary repeated boost current larger than the rated current.
         Boost current conditions can be seen from Picture 5.